Fernie Digital Signage Network Launched
In Marketing, Video
Most of you in Fernie have seen the the highly visible Fernie Digital Signage Network (FDSN). The FDSN is a new community information resource taking Fernie's public communication to the digital age. The new medium features news, events, weather, snow and avalanche conditions, recreation schedules…all this and more.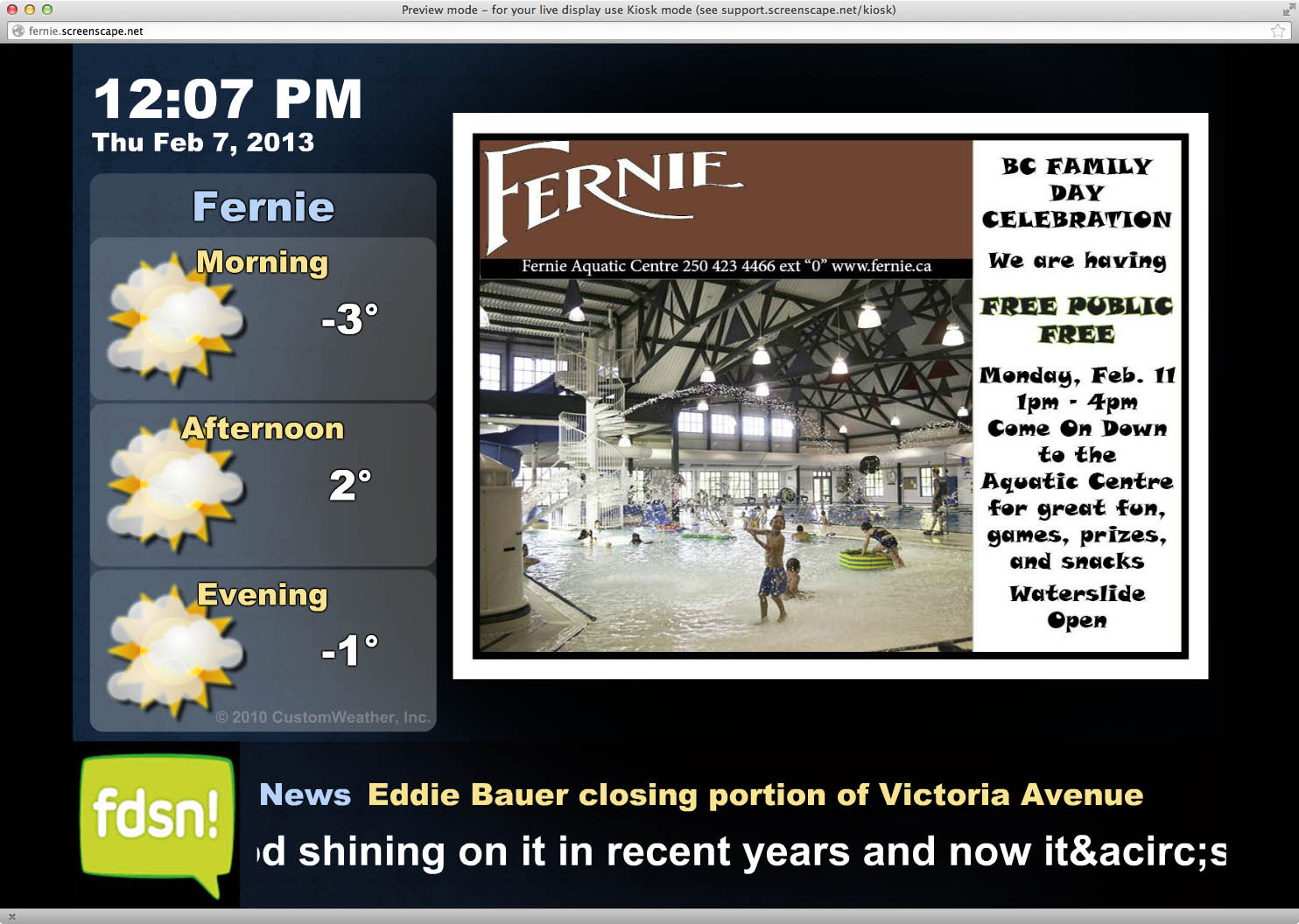 Digital Signage is an electronic medium that effectively communicates valuable current information in an attractive format. Research has proven that digital signage receives ten times the eye contact of static signage, and is more than twice as effective as newspapers. The FDSN displays are located in high traffic point-of-sale locations in retail stores, restaurants, hotels and public buildings.
Engaging the public with valuable content is the priority of the FDSN. Community information flows freely and this content keeps viewers engaged.
In contrast to print media, the FDSN is alive with vibrant color, bright light, and eye-catching movement. FDSN monitors are strategically located in point-of-sale locations to effectively capture viewers.
The Fernie monitors been strategically installed over a two year period to deliver the best possible locations and audience. Currently FDSN monitors are located at the following locations:
Corner Pocket
The Griz Inn
The Bridge Bistro
Chamber of Commerce
Edge of the World
Fernie Aquatic Center
Freshies Coffee Shop
Gear Hub
The Guides Hut
You can grow your business with this exciting new advertising medium. If your interested please contact us for details.